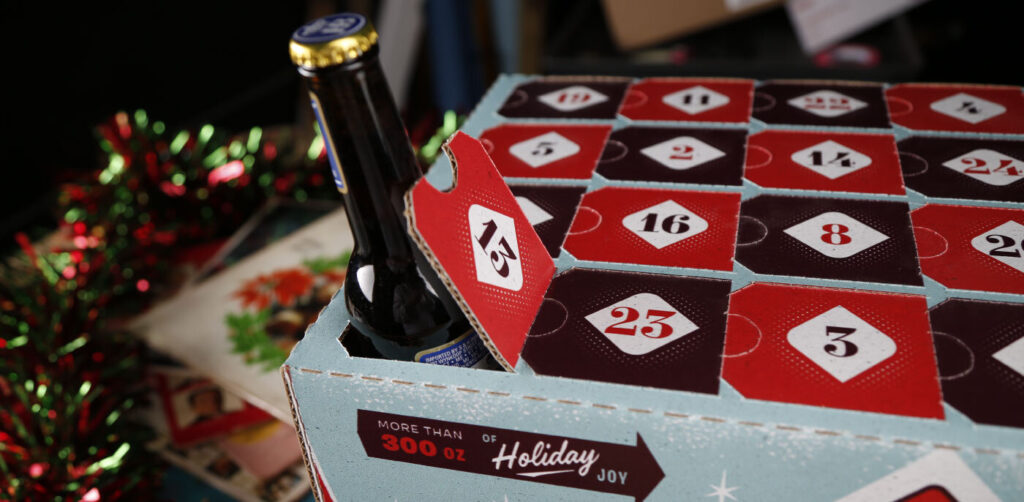 2022 Craft Beer Christmas Advent Calendar
$98.55+tax
'Tis the season for family, friends, and sharing beers! The Bean Beverage crew has come together to construct our famous annual concoction of holiday beers.
An assortment of 24 bottles and 16oz cans have been meticulously placed inside each advent box by us (and Santa, of course) and kept secret until the day you drink them. Each beer is numbered 1 through 24. All beers are unique, never repeat. We've added a variety of beer styles and brands from a some of your favorite breweries. Starting on December 1st, crack open the beer numbered with the day's date. All you have to do is punch open the designated day to reveal what delicious surprise waits inside!
It's perfect for those who want to try a beer they may have never tried or as a gift to the beer-lover in your life! Want to see what was in last year's advent calendar?
click here
All of the calendars have the exact same beer – so everyone that purchases one will be drinking the same beer on the same day!
Pre-Ordering is open now through Friday, November 19th (or while supplies last). All orders will be hand built and be available for pickup beginning Monday November 22nd. Click here to fill out a pre-order form.
Check out the pictures below to see what our Advent Calendars will look like this year!